www.resinit.com.au Buy Online Mastercast Epoxy Resins
Latest News
/
www.resinit.com.au Buy Online Mastercast Epoxy Resins
11/03/2015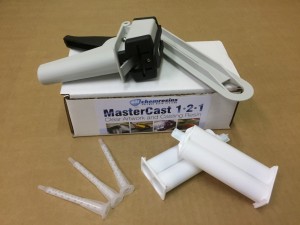 wwww.resinit.com.au Buy Online Mastercast Epoxy Resins,RESINIT is our online trading name for the web division  of Polymer Technologies Pty Ltd Australia. We manufacture and distribute the Master Cast 1-2-1 clear epoxy artwork resin products as well as the latest Eli Glow pigments and paints, glow in the dark technology.
Professional grade Strontium Aluminate (Glow in the dark technology) for a diverse range of applications.From home to commercial applications we have the solution for you. Latest glow pigment paints for use with resin art. Simply amazing, resin art elevated to the next level.
Our quality clear epoxy resins are self leveling, optically clear , solvent free and UV stabilised. The mixing ratio is 1:1 making it easy to use and apply.For all types of artwork, from clear coatings and laminates to resin work, Master Cast has you covered.
Latest offering our new twin cartridge resin gun system, this ingenious resin delivery system is ideal for working on smaller items like jewellry. Its also a great way to learn about resins and what can be achieved. The complete starter kit includes
Mastercast applicator
2x50ml resin cartridges
6x disposable nozzles
We have some new and exciting products for the arts and painting markets,
Please visit us now !!!