About Polymer Technologies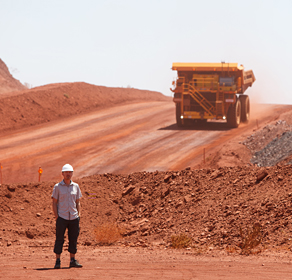 Polymer Technologies Pty Ltd is a West Australian owned and operated company that specialises in the supply of repair and maintenance products, LV – EHV power cable jointing and heat shrinkable termination accessories. These are suitable for all types of cable, including PILC and XLPE for both indoor and outdoor applications. We also supply polymer solutions for repair and maintenance applications.
Our range of power cable accessories covers a broad range of applications, including:
Indoor/Outdoor Terminations
Terminations for Gas-Insulated Switchgear
Transformer Terminations
Straight-Through & Transition Joints
Transition Joints for XLPE-Insulated Cable/Oil-Filled Cable
Thin, Medium & Thick Wall Heat Shrink Tubing Accessories
Sudkabel Separable Screen Connectors/Inner & Outer Cone Plug-In Terminations
High Quality Products
If you have a problem, chances are we have the solution. Polymer Technologies supplies quality products throughout Australia and overseas, including:
Eliflex Conveyor Belt & Rubber Repair Resins
Epoxy Wear Lining & Epoxy Tile Adhesives
Pulley Lagging Resins/Crusher Backing Compounds
Heat Shrink End Caps, Breakout Boots, Constant Force Springs
Jointmaster LV Resin Splicing Kits
Metal/Steel Filled Repair Putties
Clear Casting Epoxy/Doming Resins
Exclusive Distribution Agreements
Polymer Technologies has exclusive distribution agreements with a number of trading partners, such as Elite Chemical Industries in Asia/Pacific and other international markets, Jointmaster, Elcon Megarad and Sudkabel (Germany).
Elite Chemicals was founded in 1971 and is a leading, independently owned formulator and manufacturer of epoxy and polyurethane thermo-setting resin systems; while Jointmaster and Elcon Megarad offer a range of low voltage – high voltage cable jointing and heat shrink terminating accessories.
Our policy is to supply high quality products that are user friendly and safe. We have opened our doors to international markets and invite manufacturers to contact us with regard to trade relations and with comments, queries, and/or purchase requests.
Polymer Technologies is located at Unit 2, 8 Langar Way, Landsdale, Western Australia. For further information, email sales@polymertechnologies.com.au or phone +61 8 9303 9969.