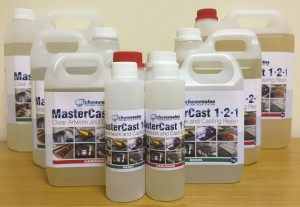 Clear Epoxy resin for art
Mastercast 1-2-1 general purpose clear epoxy casting resin can be used to cover artworks, mold / cast statues, souvenirs, laminate tabletops. Why not try and encapsulate an item for eternity in a clear glossy varnish? Mastercast 1-2-1 clear epoxy resin can also be used to encase electronic components e.g pc boards, LED lights etc.
Easy to use, Mastercast clear epoxy resin cures at ambient temperature and is self leveling, can also be used as a doming resin.
This link provided is a demonstartion of how mastercast 1-2-1 clear epoxy resin is used to cover artwork, delivering vibrant and exciting colours to your creations  – watch on YouTube
Optically stable and UV resistant ensures the product is clear and does not yellow.
Our new Resi Tint pigments for Mastercast clear epoxy resin can be added to create stunning visual colors and effects. The mixing ratio for this process is 20 percent by volume. Our Resi tint pigment series is available.